Armstrong Flooring Bankruptcy and Acquisition by AHF Products – What Buyers Need to Know
There has been plenty of buzz around the floor covering industry about the bankruptcy of Armstrong Flooring and the acquisition of some of Armstrong's assets by AHF Products.  We have been asked a lot about products that may have been dropped and how things look going forward.  We would like to detail what we know and how it will affect our customers.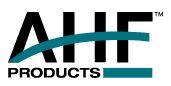 Armstrong Flooring bankruptcy facts:
Effective July 22, 2022, Armstrong Flooring ceased operations.
AHF Products purchased certain assets of Armstrong Flooring, Inc., including the rights to license the Armstrong Flooring® brand name.
Headquartered in Mountville, Pennsylvania, AHF Products is the largest hardwood flooring manufacturer in North America and has experienced rapid growth across a range of additional flooring categories, including vinyl plank, laminate, and commercial flooring products.
AHF Products also manufactures the commercial brands that include Bruce Contract™, Hartco Contract™, AHF Contract™ and Parterre®.
AHF has also purchased three of Armstrong's U.S. manufacturing facilities, in Lancaster and Beech Creek, PA and in Kankakee, IL.
Armstrong Flooring product lines THAT WILL CONTINUE under AHF ownership:
Imperial Texture 1/8", Raffia Stream, Crown Textures, Stonetex VCT
Natural Creations D10 (Biome, Coalesce, Duo, Exchange)
Parallel USA LVT
Safety Zone Tile
Static Dissipative Tile
Armstrong Flooring product lines that have been DROPPED:
All Armstrong Flooring commercial sheet lines (e.g., Medintech, Medintone, Medinpure, StoneRun, Timberline, Connection Corlon)
Imperial Texture 3/32" VCT
Unleashed and Unbound LVT
Bio-Flooring (Migrations, Striations)
All residential sheet products except FlexStep Value Plus, Progressions, Traditions (all other lines, e.g., Stratamax, Duality, Cushion Step are dropped),
All Armstrong SPC (Essentials, Elements, Empower, Vantage)
 *Product status is subject to change throughout this transition. Please reach out to your Continental Flooring representative for the most up to date information.
 What this bankruptcy means for buyers:
Though some product lines have survived the liquidation of Armstrong Flooring, it is critical to understand the surviving product lines will be governed by AHF's procedures, terms. policies, and pricing.
Existing Armstrong Flooring product lines will be subject to new pricing and bases of sale.
AHF is not going to assume responsibility for warranty claims for any goods not produced by AHF on or after July 22, 2022.
Any job quotes that may have been provided on any Armstrong Flooring items prior to July 21, 2022, will be void and we must work together with AHF to obtain new job quotes that will reflect new pricing and any changes in the basis of sale.
Continental understands this may be a frustrating process as AHF transitions. It will take time and there may be some challenges along the way as there may be extended lead times for some items. We appreciate your patience as we navigate this new landscape. We will continue to work with AHF to refine and understand their programs and will communicate pricing, policies, and other relevant details to you as we receive information. Please reach out to any Continental team member if you have additional questions. 
We welcome contract purchases, formal bids, RFQs or Open Market requirements. One call will do it all!
Contact Us Today!
Call Toll Free 800-825-1221 | Request a Quote
Email: info@continentalflooring.com
Shopping Online? Click Here For Material Only Orders
Continental Flooring has been servicing government agencies since 1979, and continues to be a top flooring and ceiling provider in the public sector.
Our Segments