Healing Places: Does your Healthcare Facility have the Right Ceiling in the Right Space?
Among all types of commercial buildings, hospitals are unique because they must operate 24 hours a day, seven days a week. As a result, the interiors must meet the demands of the space by reducing energy, providing high performance, sustainable materials, that are durable and flexible. Spaces in healthcare facilities are unique, each requiring something different from a ceiling:
LOBBIES & WAITING AREAS. The facility's main lobby can set the tone for the entire design theme and personality of a building. Waiting areas also play an important role in alleviating the stress and anxiety that often accompany a visit to the hospital. Whether the goal is to inspire, decrease stress, or simply to cause a person to stop and take a deep breath – Armstrong's full portfolio of product options may be used to achieve the effect you intend.
CORRIDORS. Corridors in healthcare have busy, often shallow plenums that require frequent access. Corridors are also sources of unwanted noise that can diminish positive patient outcomes. It is important to accommodate HVAC and medical equipment, while also keeping corridors quiet.
PATIENT ROOMS & TREATMENT ROOMS.  If you've ever had even a short hospital stay, you have firsthand knowledge of just how overwhelming noise can be. Research confirms that noise levels in patient rooms often exceed the World Health Organization guidelines of 35 dBA during the day and 30 dBA at night, creating more stressful environments for patients and disrupting sleep. Many patient rooms are now single-bed to promote patient privacy and are acuity-adaptable to reduce medical errors. A bright patient room with access to daylighting has been shown to reduce depression and pain perception. These hybrid spaces require ceilings that are multi-functional. Key criteria in these spaces include sound absorption and blocking, light reflectance, and water-resistant surfaces that are easy to clean to prevent infection. Ceilings with Total Acoustics™ performance provide the ideal combination of absorption and blocking in one ceiling system
Other ceiling factors to consider at your healthcare facility:
QUIET.  Hospital noise is a universal issues that can be addressed by installing high performance mineral fiber, fiberglass, wood and metal materials, many of which have Total Acoustics™ performance, providing the ideal combination of sound absorption and sound blocking in one ceiling system. Often, these ceiling options also meet hospital standards for washability, anti-mold, anti-microbial, and fire safety.
WARMTH.  Wood ceilings help convey a warm ambiance in a space. Standard wood ceilings are available in a variety of shapes, sizes, perforations, and finishes, ranging from maple and cherry to beech and bamboo. WoodWorks® ceilings can provide noise reduction and help create a calmer environment. MetalWorks™ ceilings in wood look finishes give the look of real wood, but are lighter weight, provide acoustics control, and often provide an economical alternative to real wood.
POSITIVE DISTRACTION. As you design environments that help patients escape what once was a "typical" hospital environment, ceilings can add a touch of the unexpected.
PRIVACY AND NOISE REDUCTION. HIPAA (Health Insurance Portability and Accountability Act), HCAHPS (Hospital Consumer Assessment of Healthcare Provider Systems), and the FGI (Facilities Guidelines Institute for Healthcare) update in 2014 make proper acoustics in healthcare facilities more important than ever for patient privacy and outcomes.
 NATURAL CONNECTIONS. Ceilings can help to maximize sustainable design. You may choose material options, like rapidly renewable bamboo or ceilings made with a plant-based binder. Other choices include products with high recycled content, low VOC emissions, or those that maximize natural daylight. The Sustain™ portfolio offered by Armstrong Ceilings Solutions is the industry's first collection of high performance ceiling systems that meet the most stringent sustainability compliance standards today. Many ceilings can also be recycled at the end of their useful life in the Armstrong Ceilings Recycling Program, eliminating landfill disposal. This portfolio is designed to enable your sustainable design.
WELCOME. Patients and visitors alike want to feel at ease from the moment they enter. Your choice of ceiling can create a serene atmosphere appreciated by all.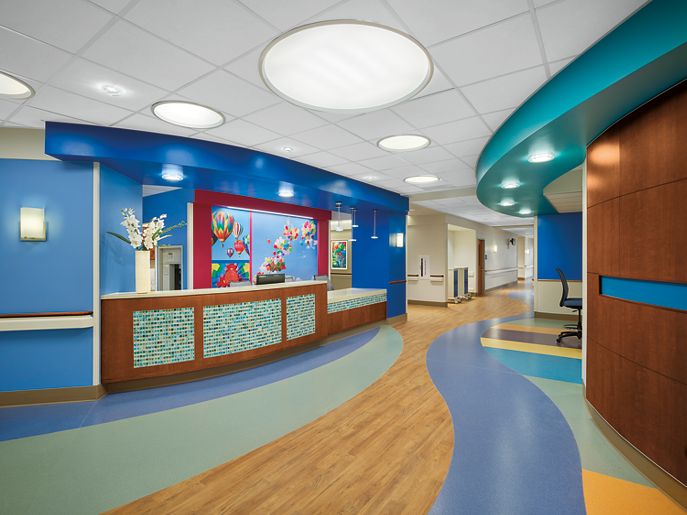 The Armstrong portfolio of commercial acoustical ceilings offers solutions in mineral fiber, fiberglass, perforated metal, and perforated wood. Bright whites, bold colors, cool metals, and warm woods give you the design flexibility and acoustical performance you need for your commercial interior. Ask your Continental Flooring representative about available Armstrong products. We can offer materials only or complete installation services.  GSA Buyers may wish to register online to view GSA pricing. This feature allows buyers quick, up-to-date access to 17 different GSA contracted manufacturers. Please feel free to call us for product advice, free samples, assistance in specifications, or to place an order. One call does it all!
~ Information in this blog post is from Armstrong's "Places to Heal" brochure ~